Search Engine Optimization refers to the visibility of website in the search engines like Google, Yahoo, and Bing etc. SEO is mainly divided into two parts on-page optimization and off-page optimization. Both of the optimization has a long processes. For e.g. on-page consists of keywords research, creating and uploading Meta title, keywords and description, sitemap creation, competitor analysis and many more. While off-page optimization consists of directory submissions, profile creation, article submission, web 2.0 creation, forum posting and many more.
Thus to convert this long term process into short term process, SEO software's plays a vital role in it. Software's saves time, bring more accuracy and efficiency and helps in getting better result for the targeted keywords to be ranked.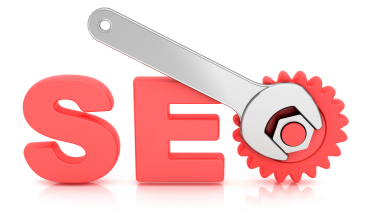 The following are the most advanced software's used for search engine optimization:
Open Site Explorer - Try Open Site Explorer, the new Search Engine for Links from SEO Moz. Perform competitive website research. Explore backlinks, anchor text and more for free.
Raven Tools – A great choice for managing online marketing campaigns with a wide-range of tools and options.
Keyword Eye - A visual keyword suggestion tool to assist with keyword research. Ideal for quick keyword brainstorming prior to a PPC or SEO campaign.
Woo Rank – Woo Rank is the most popular Website Review and SEO Tool. Just create a Project to track and optimize your website.
Lotus Jump -Lotus Jump is an online tool that allows marketers to manage SEO efforts – in short, it's a sophisticated toolkit for building inbound links.
Web CEO - Web CEO offers many of the standard features including rank checking, link popularity and analytic reporting, quality assessments, and to do lists.
Anchor Text Backlink Checker - This tool is to check your backlinks and the anchor text used in those backlinks.
Domain Age Tool - This tools displays the approximate age of a website on the Internet and allows you to view how the website looked when it first started.
MC Dar Keyword Analysis Tool - Enter URL and keyword, it will display PageRank and Back links pages for the Top 10 websites.
There are hundreds of tools and software which are very much helpful for search engine optimization, just pick a right software and enjoy the better result of the targeted keywords.